If you want to increase your ecommerce revenue this year, it's time for some actionable strategies. From optimizing product listings to creating powerful digital marketing campaigns and more, read our guide to take your business to the next level.
Ensure You Have a Mobile-Friendly Design
In today's digital age, your ecommerce site needs to be optimized for mobile devices. Without a mobile-friendly design, customers are likely to leave and not return, resulting in lost revenue. Make sure you have a good user experience on all devices by testing your website's layout and functionality on different device types. Additionally, install an analytics system to continuously collect data about customer behavior and preferences so you can see how your site is performing.
Other design elements to consider include website speed, search options that are easy to use, product descriptions and images that show up clearly on all devices, convenient payment methods, and customer service contact information. It is also important to have clear navigation that helps visitors quickly and easily find what they're looking for.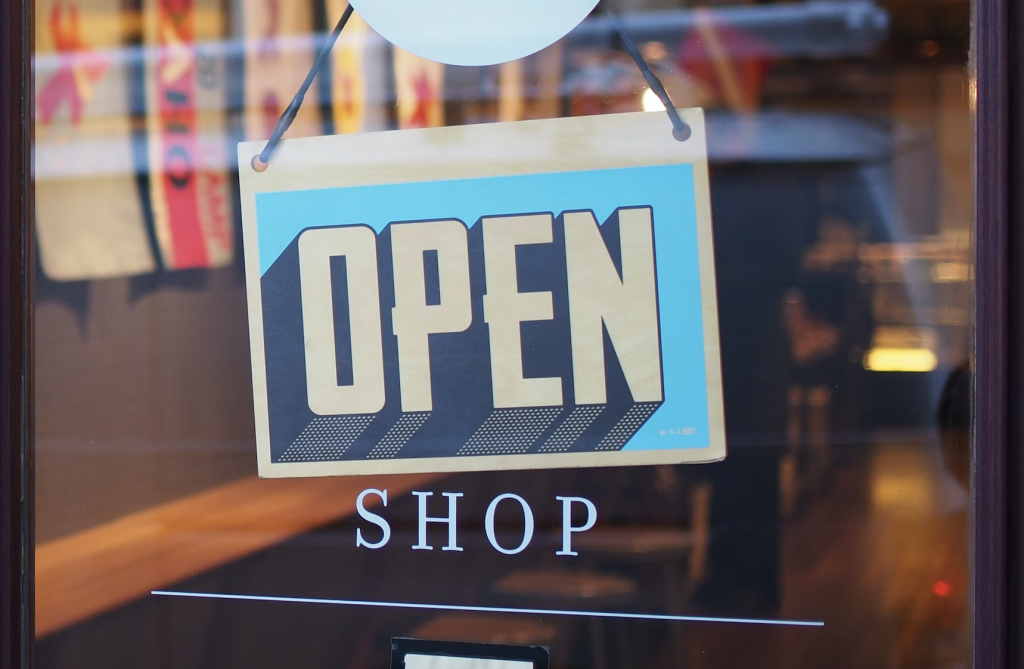 Finally, consider adding customer reviews and simplifying the checkout process by including features such as one-click purchases or an "add to cart" button. With a well-built mobile-friendly design in place, you'll be sure to attract more customers to your ecommerce shop.
Optimize Your Product Pages
Product pages are the most important aspect of an ecommerce business's website. A well-designed page with compelling product descriptions and photos can help persuade customers to purchase. Utilize images and visuals to feature product details, capturing customer attention and enhancing their shopping experience. Additionally, make sure your pages are written to include targeted keywords that appear in search engine results so you have a better shot at garnering more organic traffic. Finally, include customer reviews for products as research has shown it increases trust among potential buyers.
When visitors land on a product page, it's important to quickly educate them about the item they are looking at and make it easy to move forward with their purchase. Providing high-resolution images is a great way of doing this. Consider using an interactive photo viewer or an image gallery so customers can get up close and personal with the product they are interested in. Additionally, include relevant product details that customers may be interested in such as size, dimensions, color options, special features, etc., along with an add to cart button that allows them to proceed without interruption. Lastly, consider adding videos and reviews from other customers as these allow potential buyers to form trust and may positively influence their purchasing decision.
Always Focus on Giving Top-Notch Customer Service
Giving customers the best kind of service is key to gaining and retaining customers. Always respond quickly to customer inquiries, or any complaints they may have. To build strong relationships with customers, treat them like individuals not just another sale. You can also use automated appointment reminders for online stores, email campaigns for promotions and discounts, and ensure you meet delivery timelines for orders. Good customer service helps develop your reputation and leads to more sales in the long run.
Utilize Automation and Email Marketing
To maximize the growth of your ecommerce website and generate more revenue, automation and email marketing are two strategy essentials. Automation helps to reduce manual backlogs in order processing, product delivery, customer service and billing operations. Additionally, use automated emails to notify customers when their order is shipped or alert them of any special promotions or discounts to encourage repeat purchases. Email marketing campaigns with personalized content can also help increase user engagement and boost sales. We recommend Mailchimp or Hubspot depending on the shopping cart you're using.
Re-Engage With Abandoned Shopping Carts
One of the best ecommerce strategies to generate more revenue this year is by re-engaging customers who have abandoned their shopping carts. Use email automation to reach out to customers with personalized messages and incentives, such as discounts or free shipping codes, in order to remind them to complete their purchase. You can also use push notifications on your website or mobile app for a more direct approach. By sending timely reminders and offers, you'll remind customers why they wanted the product in the first place and give them the extra incentive they need to complete the purchase. Depending on the ecommerce solution you're using there may be some limitations on apps or extensions that can help you with this.